Shiloh: Like Father, Like Daughter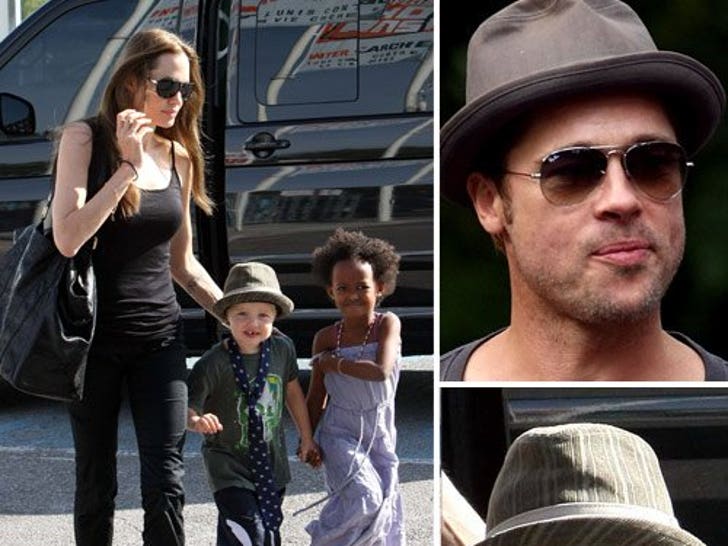 Brad Pitt has his very own mini me -- adorable Shiloh Nouvel.
With big sis Zahara and Momgelina at her side this weekend in France, the toothy three-year-old got decked out in a tie and a kid's size version of her dad's hat.
Being one of Brad's little girls is such a drag.