Swine Flu Carrying Littrell -- Airborne Toxic Event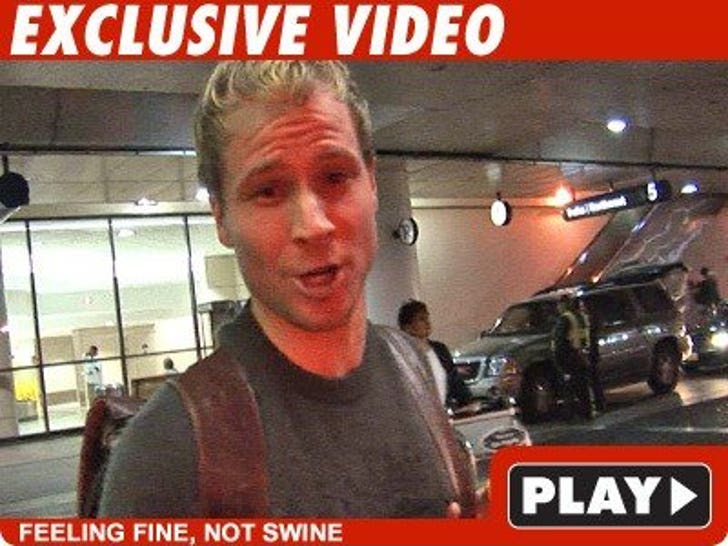 Pigs don't fly -- but yesterday one Backstreet Boy just infected with the swine flu did.
After being quarantined in his NY hotel with the virus since Sunday, Brian Littrell finally got the A.O.K. to travel back to L.A. -- and though he said his doc cleared him for human interaction, our pap wasn't taking him up on any proposed mouth-to-mouth contact.