Anna Nicole Doc Rolls in Style ... to Court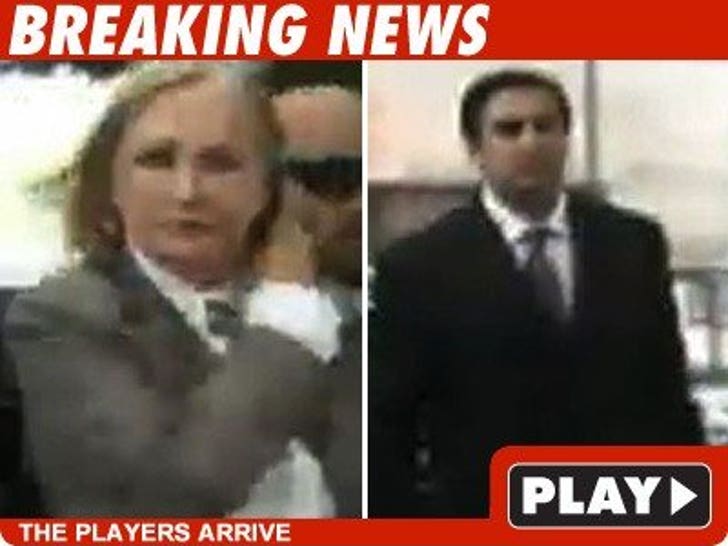 Dr. Khristine Eroshevich and Dr. Sandeep Kapoor just arrived at court for a preliminary hearing in the Anna Nicole Smith drug case -- and one of 'em pulled up in a limo.
We're told Howard K. Stern is already in the building. The trio has already pled not guilty to an impressive 23 felonies ... stay tuned for updates!

Fun Fact: Eroshevich, Anna's former shrink, allegedly took naked baths with Smith.