Khloe First To Blink in Prenup Negotiation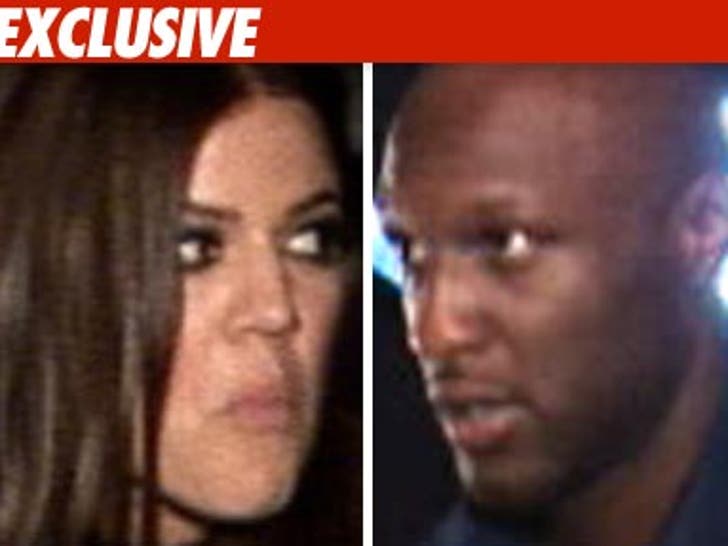 We have the inside poop on the prenup negotiations between Khloe Kardashian and Lamar Odom, and Lamar is holding firm -- for the most part, what's his will stay his and Khloe's gonna cave in.
Sources tell TMZ Lamar won't budge an inch ... his income will stay his separate property. Lamar could make up to $33 mil over the next 4 years with the L.A. Lakers and he's not going to make it community property.
We're told Lamar is willing to give Khloe a yearly chunk of money and the amount will remain static, no matter how long they're married.
Lamar will pay for all the couple's expenses by funding their joint account -- and with Khloe, that could be a bonanza.
So why would Khloe go for this? Sources tell us she wants to get married to Lamar ... period. We're told Khloe thinks she can change Lamar over time and believes the deal will eventually become fair.
Once it's signed, the couple will make the marriage legal.