Marilyn Monroe -- The Fight for Sloppy Seconds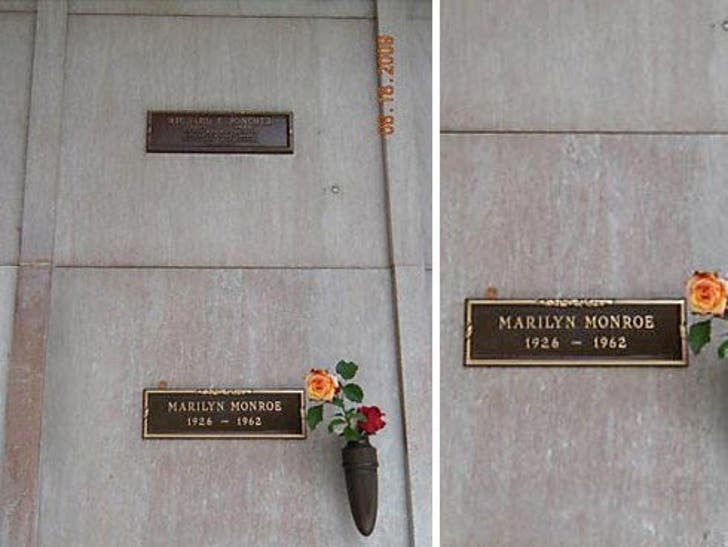 Since the first guy wasn't able to, er, finish -- a new guy (or girl) will now get a chance to spend eternity on top of Marilyn Monroe ... if they've got half-a-mil layin' around.
The people who own the burial plot directly above Marilyn at the Westwood Village Memorial Park and Cemetery are putting their little hole in the wall back on eBay on October 19th ... and since they've already been burned by a guy who promised to pay $4.6 million for it -- this time, they're making sure the bidder can pay up.
A rep for eBay tell us, "The starting price will be $500,000, with a hidden reserve. Bidders this time will need to prove they have the funds to pay for the auction if they win, including making a refundable deposit of between 1 and 5% of the amount they would like to bid."
FYI -- the winning bidder will have to share dead space with Hugh Hefner ... dude reportedly paid a cool $1,000,000 for the plot directly next to her.