Billy Mays Tombstone -- Big Thumbs Up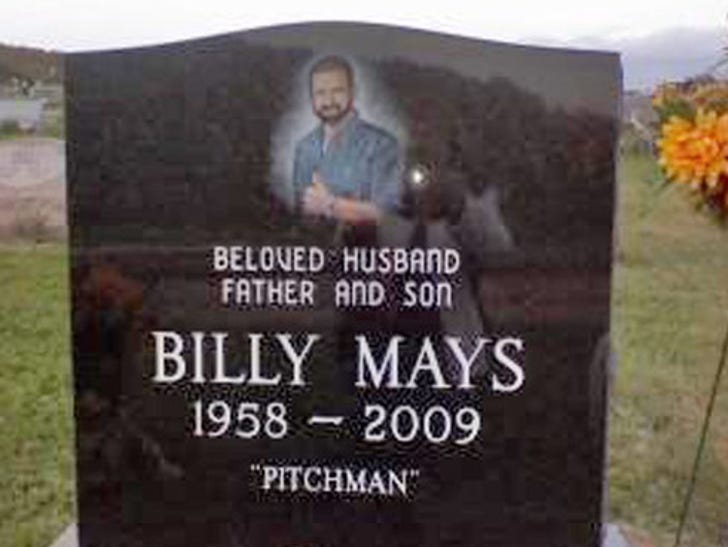 Billy Mays' tombstone has finally been unveiled in Pennsylvania -- and lets just say it captures every aspect of the pitchman's life ... husband, father, son, "Pitchman."
The gravestone features a full color image of Billy wearing his classic blue shirt, a big smile and a satisfaction guaranteed thumbs up.
Billy's son, Billy Mays III, posted the picture on his Twitter page, with the caption, "So here it is, my dad's gravestone."
Billy's funeral was on July 3 in McKees Rock, Pennsylvania -- and all his pallbearers were decked out in the blue shirts as well.