Falcon Sick of Talking -- Pukes on Live TV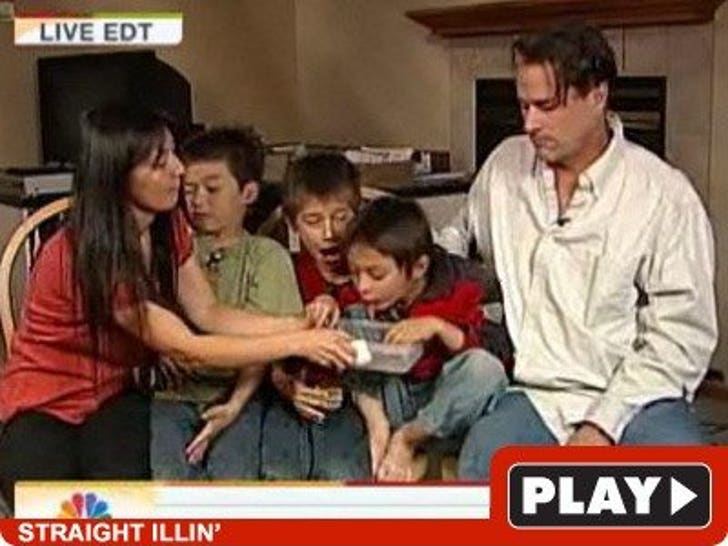 UPDATE: BTW -- the vom-fest was edited out of the West Coast airing of "Today."

UPDATE: TMZ has learned the Larimer County Sheriff's Dept. has called an internal meeting at 8 AM local time to determine what they're going to do in this case.
Just when you thought the balloon boy saga couldn't get more twisted, six-year-old Falcon Heene just threw up during a live interview ... while his father and Meredith Vieira kept chatting it up.
Right after the family was asked to explain Falcon's comments on Larry King Live that his "disappearance" was "all for the show," the kid asked his mom to "give me the cup" ... and, well, you can guess what happened next.
WARNING: This is just nasty.