Baby 'Superman': 'Memba Him?!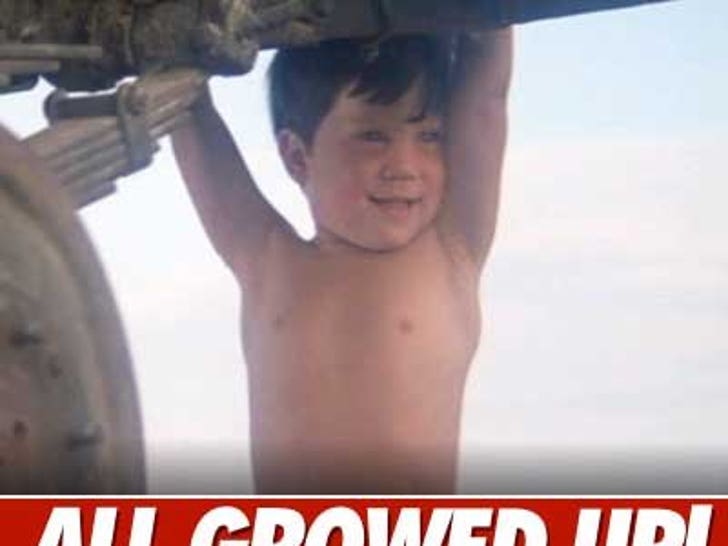 Can you guess which celebrity leading ladies gave birth to these cute kids?!
What's the Big Friggin' Difference?!
Celebrities always pay extra-special attention to detail -- and you should too!!!
See if you can spot the differences in these tricky pics!
** HINT -- There are FOUR differences in the above picture!**
Michael Jackson Saves the Music
There is yet another Michael Jackson auction going down -- but this time, the people hocking Jacko's swag aren't trying to pocket the cash for themselves.
Alexander Autographs is hosting a massive auction to benefit the VH1 Save the Music Foundation this week in Connecticut -- and even though they're not putting any hair clippings on the block, you can still get some really cool stuff.
Signed guitars, wicked leather jackets and even a self-portrait could be yours ... if the price is right.
The Ultimate Poodle Identity Crisis
Sure, most poodles already look pretty ridiculous -- but these dogs will need years of counseling after suffering through this "creative grooming" dog show.
There's nothing that warms the heart more than a look of total humiliation on a dog's face.
Daddy Got A New Pair of Teeth?!
Chew on this -- sometimes certain sets of teeth go through a crazy, mysterious change after the owner becomes famous!?! Check out the proof!
It doesn't matter where they are or what the circumstance -- if a star finds a pole, they're gonna get up on it.
Hammin' it up for the cameras usually runs in the family. Check out these celebuspawns giving us a show.