Police Trigger 'Rock of Love' Cover Up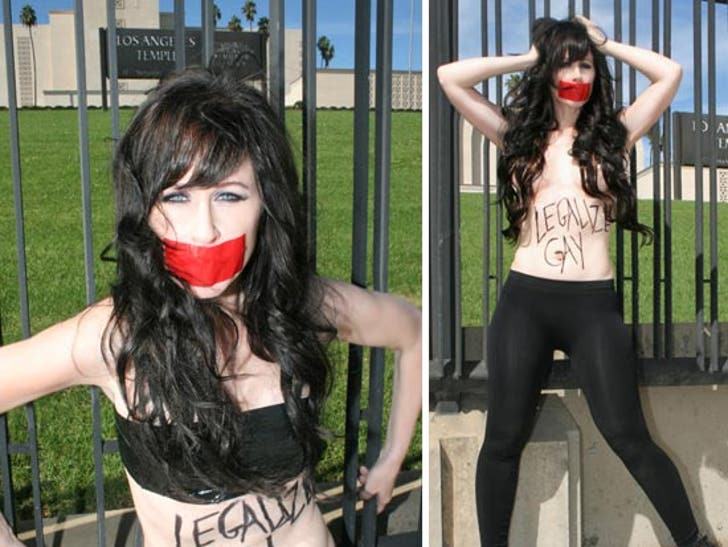 Ambre Lake from "Rock of Love" turned heads on Wednesday when she took her shirt off for gay marriage in front of a Mormon temple in L.A. -- and the cops were forced to intervene.
Ambre taped her mouth, scribbled "Legalize Gay" across her stomach, and then whipped her top off on Santa Monica Boulevard ... in front of the second biggest Mormon temple on the planet -- and it was all for a photo shoot in protest of California's recent ban on gay marriage.
The topless display didn't last long though -- she was forced to cover up after a police officer approached very nicely and said, "You are causing a traffic hazard."