Announcer Cracks 'Taco' Joke at Juan Montoya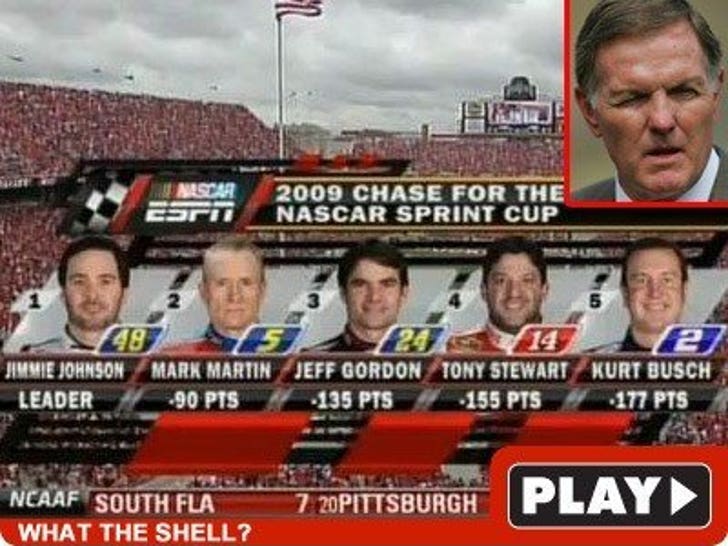 A college football broadcast came to a screeching halt yesterday because of announcer Bob Griese -- after he verbally vomited a highly inappropriate comment about Colombian NASCAR driver Juan Pablo Montoya.
During the Ohio State/Minnesota game, the NASCAR promotion turned nasty when broadcaster Chris Spielman asked where Montoya was in the standings ... then Griese let this gem fly: "He's out having a taco."
At the end of the game, Griese issued a bland apology, saying, "Juan Pablo Montoya, he's one of the best drivers in NASCAR, I just want to apologize for the comment that i made earlier in the ballgame."