David Gest -- Bigger than Michael Jackson?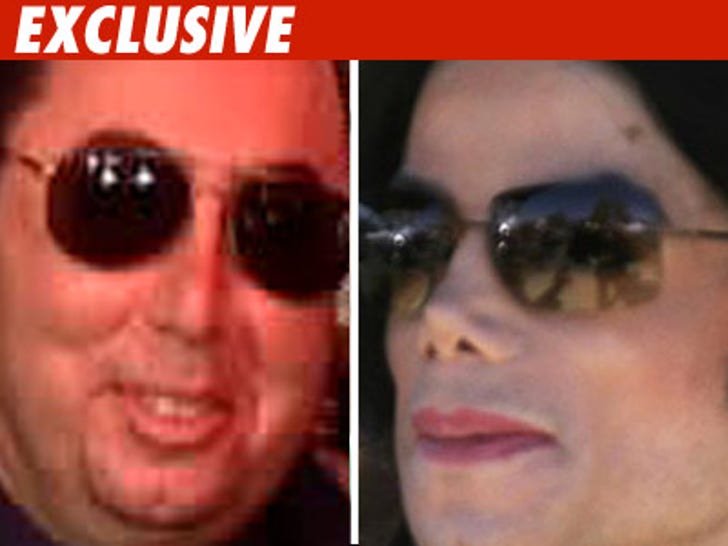 Who's a bigger draw: Michael Jackson or David Gest? Mr. Gest seems to think it's him, because he's threatened Julien's Auctions with a big fat lawsuit for using his name to hawk Michael Jackson memorabilia.
TMZ has obtained a federal lawsuit filed by Julien's Auctions, asking a judge to tell David Gest he's all wet by even suggesting Julien's used his good name to sell 21 lots of Jackson memorabilia last June in Las Vegas.
According to Julien's, Gest claimed the auction house had no right to tell prospective purchasers that he was the prior owner of some of Jackson's stuff. Gest allegedly claimed his "right of publicity" was violated and he demanded $200,000 from Julien's.
In the lawsuit, Julien's suggested no one would be impressed by a man who "has reportedly been involved in domestic abuse, sued his wealthy ex-wife for $10 million (alleging that she abused him)." Julien's also scoffed that Gest is "in the process of dumping his homeland, the United States" and is pledging his allegiance to the Queen ... of England.
We spoke to the lawyer who filed the papers, Jerry Hawxhurst, who said: "A complaint like the one that was filed is what happens when people make ridiculous claims against good, honest folks like Darren Julien and his company, Julien's Auctions. Gest should be ashamed of himself for trying to trade on Michael Jackson's memory."