Burglar Bunch Member Laughs at Fallen Comrade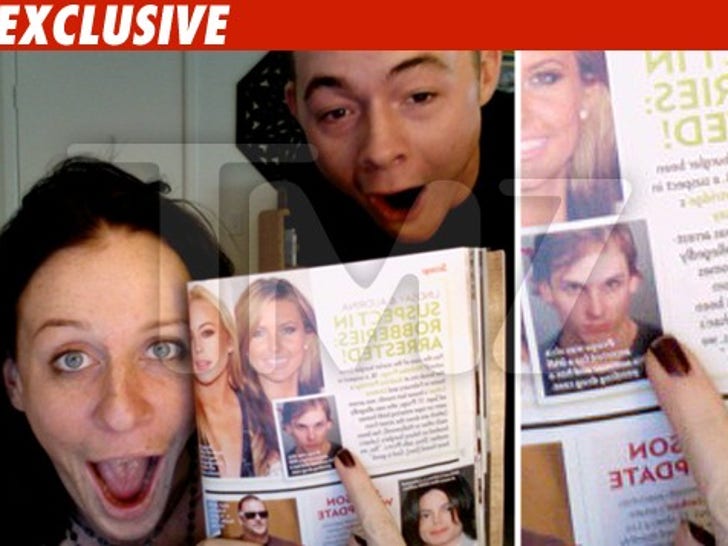 Courtney Ames clearly thought it was hi-larious when she saw the mug shot of alleged Hollywood Hills Burglar Bunch member Nick Prugo in a gossip magazine ... but soon thereafter the LAPD was able to wipe that smile clean.
We obtained this photo from the computer the Burglar Bunch used during their alleged crime spree. Soon after the pic was taken, Ames was arrested and charged -- along with Nick -- with the burglary of Paris Hilton's home.
We don't know who the dude is next to Ames.