Michael Jackson Fans -- Total Re-Gifters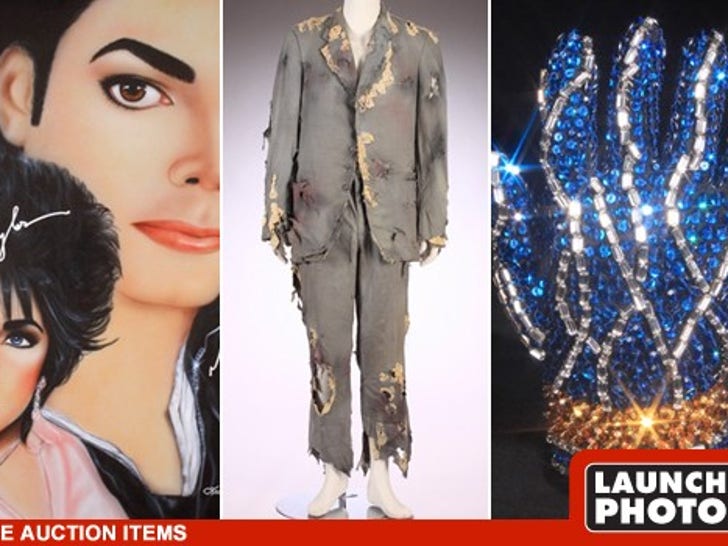 Michael Jackson was known to be very generous with his fans -- but now some of the people who received gifts from the King of Pop want to turn a profit off his generosity.
A scarf worn by Jackson, a Mercedes he gave to his aunt, and the white glove he wore when he unveiled the Moonwalk in 1983 will all go up for bidding at a NY-based Julien's Auctions event on November 21.
Roughly 80 items on the block are related to Michael, but only 34 of them were originally gifts from Michael to friends and fans.
Other items up for bidding include original handwritten lyrics to "Beat It," and the mold for Michael's "Thriller" fangs.