Anna Nicole Mistakes Pregnancy for Gas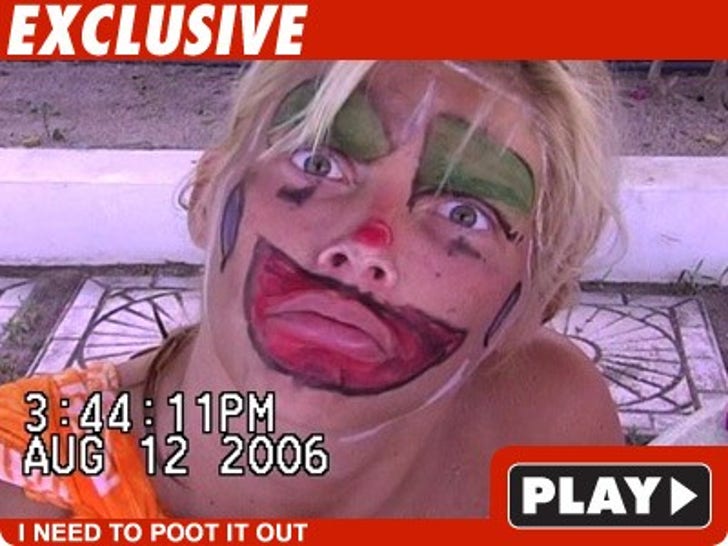 Anna Nicole Smith was so whacked out of her mind in 2006 that she mistook the baby growing in her womb for a case of bad gas -- and it's all on a tape that was entered as evidence in court on Friday.
The video was shot by Howard K. Stern at a little girl's birthday party. Snippets of the video were released two years ago, but now the entire 50-minute tape is being used in the drug case against Stern and Anna's former doctors.
In this particular clip, Smith can't seem to comprehend the fact that she's pregnant -- consistently denying there's a baby in her belly ... despite the fact she's showing.
It just gets weirder from there -- check it out for yourself. Then sadly, at the end of the clip, the little girl looks straight into the camera and says, "She's having brain trouble."