Seacrest Alleged Stalker -- Army Infantryman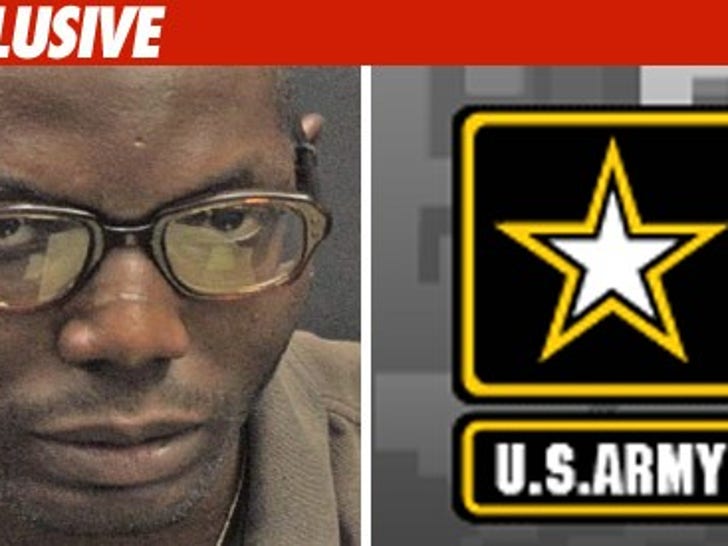 UPDATE: TMZ just spoke with Lt. Col. Nathan Banks, an Army spokesperson, who told us: "We apologize to Ryan Seacrest. Pending the outcome of the local investigation, the Army will decide what further action to take. We take all matters of our personnel seriously."

Ryan Seacrest's alleged stalker is scarier than first thought -- we've learned he has serious military training.
Chidi Uzomah, Jr. is currently in the Army Reserves in Upland, California. He was trained as a front line soldier and assigned to the 426th Civil Affairs Battalion -- a part of the Army special forces, which is attached to the Green Berets.
Before Uzomah's gig in the 426th, he served in the California Army National Guard from April 2005 through April 2009. He was honorably discharged and then transferred to the Army Reserves.
Uzomah was an ROTC Cadet at Cal State Dominguez Hills.
We spoke with a honcho at the ROTC today, who said, "I am painfully aware of our connection with Uzomah." He would not elaborate.