Army Apologizes for Seacrest Stalker
Army Apologizes for
Seacrest Stalker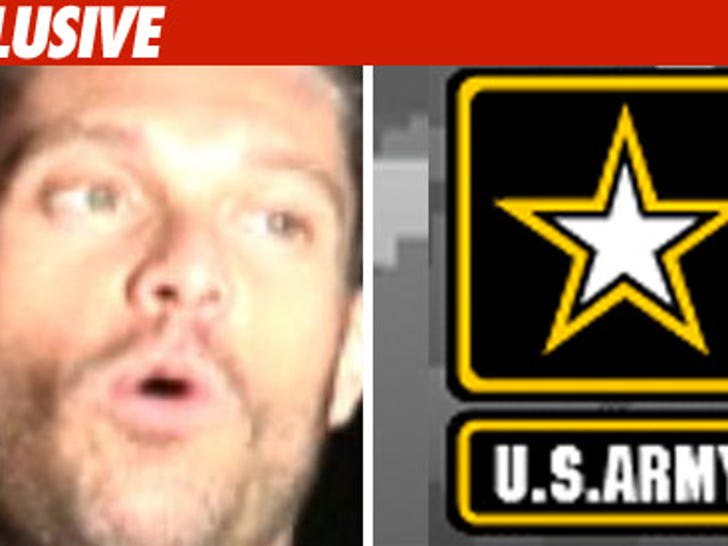 The U.S. Army is issuing an official apology to Ryan Seacrest -- after learning his alleged stalker is one of their own.
TMZ just spoke with Lt. Col. Nathan Banks, an Army spokesperson, who told us: "We apologize to Ryan Seacrest. Pending the outcome of the local investigation, the Army will decide what further action to take. We take all matters of our personnel seriously."
As TMZ first reported, Chidi Uzomah is currently a member of the U.S. Army reserves -- and is assigned to a special forces unit. Translation -- he's a very dangerous man.