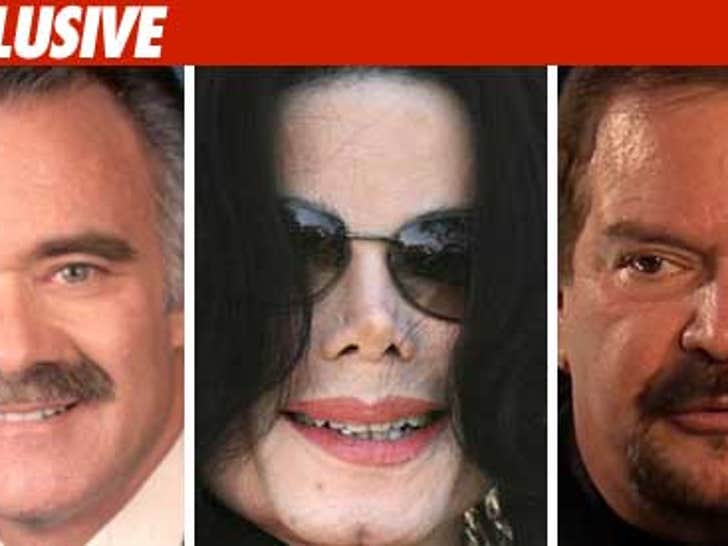 Michael Jackson's two warring doctors are going at it again ... Dr. Steven Hoefflin just accused Dr. Arnold Klein of being a lawbreaker for the things he said last week on TMZ Live.
Hoefflin -- who performed numerous procedures on Jackson -- says he believes Klein may have violated federal controlled substance and trafficking laws, since "...he knew Michael was a narcotic addict yet he repeatedly injected him, probably with others in his office assisting him, 51 times over three months with a minimum of 100mg of Demerol and charged him a large amount of money."
Hoefflin added, "Other Dermatologists use topical and nerve block anesthesia and not repeated Demerol shots."
Hoefflin also accused Dr. Klein of violating the Federal HIPPA laws "by disclosing health care information on Michael Jackson without permission."
Klein and Hoefflin are suing each other.