TMZ's Incredible Ink Contest 2 -- WINNER!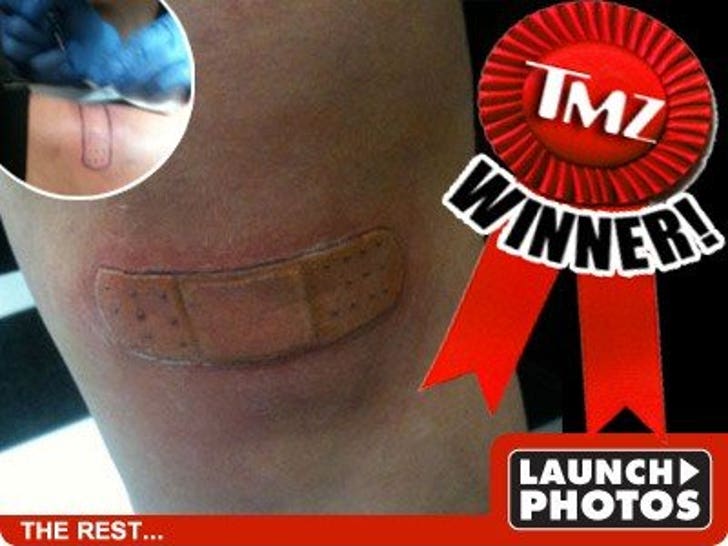 The tribe has spoken -- and the Band-Aid Boo Boo tattoo destroyed the competition in our bi-annual Incredible Ink Contest!
This week's contest is Late Night Party Contest -- so email in your most smashed snapshots for a chance at the $250 prize and some extra secret gifts from TMZ!