Nic Cage -- Homeless in New Orleans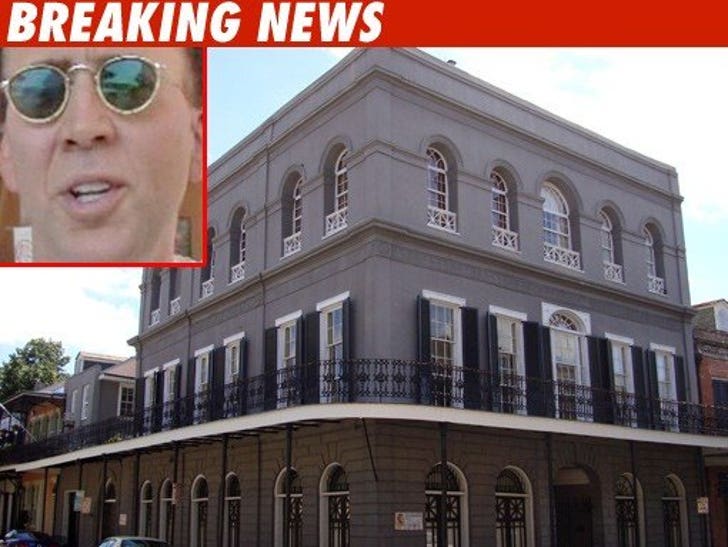 The number of homes Nic Cage owns is receding faster than his ... anyway ... because today, two of his homes in New Orleans are going up on the auction block.
According to public records, Cage failed to pay the mortgage debts on two multi-million dollar properties -- and the bank eventually foreclosed.
The two homes were each estimated to be worth more than $3 million -- but as we all know, Nic is dead broke and couldn't pay his bills.
One of the homes, the LaLaurie mansion, is rumored to be haunted -- it'll definitely haunt Cage.