Prugo's Lawyer: You Gotta Keep 'Em Separated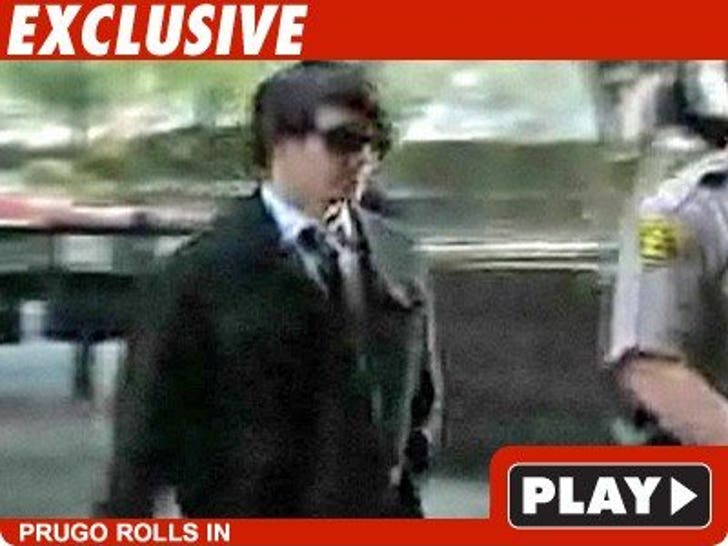 It's all fun and games until someone gets outed as a rat -- so the lawyer for Hollywood Hills Burglar Bunch suspect Nick Prugo wants his client kept far, far away from the people he snitched on.
Prugo just showed up for his arraignment in L.A. criminal court.
We're told Prugo's lawyer is pissed that a sealed affidavit was released last week, revealing that his client blew the whistle on the six other people who were allegedly involved in the burglaries of Lindsay Lohan, Audrina Patridge, Rachel Bilson, Orlando Bloom and Brian Austin Green.
We've learned Prugo's lawyer will file legal docs today asking the judge to try Prugo separately from the other suspects.
And there's this: Prugo was put into protective custody when he was labeled a rat. Among the many death threats he's received ... "Snitches get stitches."

UPDATE: Prugo's arraignment was waived until December 2.