Dr. Dre -- Nuttin' But a Gs Thang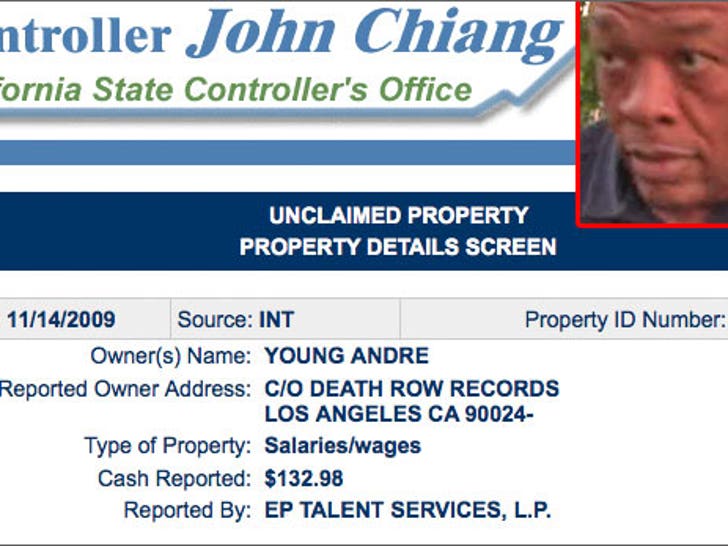 The old saying goes: "Time is money" -- and it's not worth Dr. Dre's time to collect the money owed to him by the State of California.
According to the website for the California State Controller's Office, Dre (real name Andre Young) is owed $132.98 in back wages.
Dre's beats are in such high demand, it would probably cost him more money to try and collect it.