Please Do Not Touch Angelina and Brad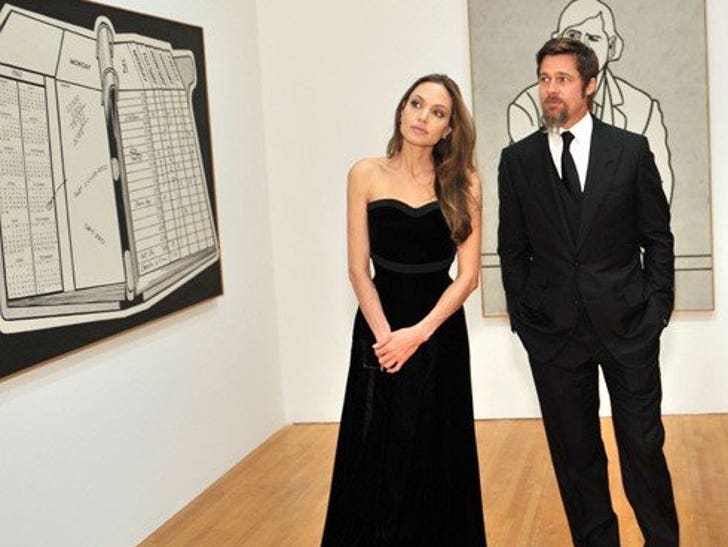 Priceless works of art were on display at The Museum of Contemporary Art last night -- and there were paintings, too!
Angelina Jolie and Brad Pitt attended the MOCA 30th anniversary gala in downtown Los Angeles last night.
You can't put a price on beauty.