Erin Andrews Suspect -- Flight Risk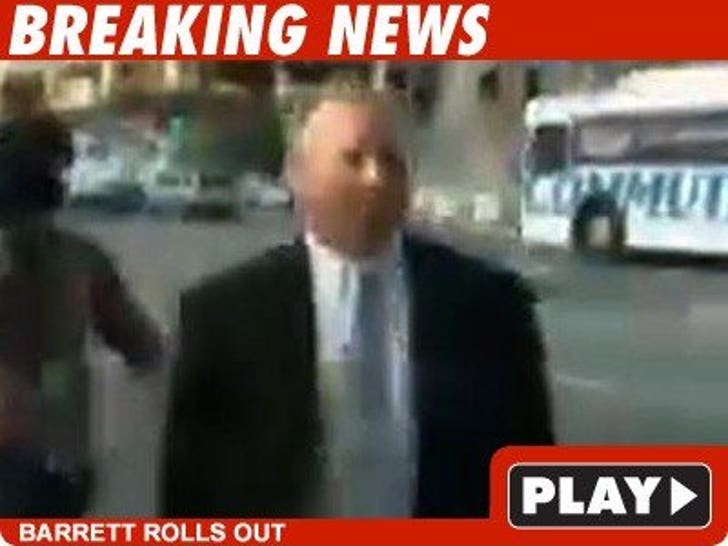 The man accused of using a spy cam to film Erin Andrews naked in her hotel room has been ordered to surrender his passport and his bail was jacked through the roof because the judge fears he could be a flight risk.
Michael David Barrett's bail was raised from $20,000 to $100,000 after Andrews' lawyer argued that Barrett had probably spent $20k following Erin around the country.
A judge also ruled that Barrett can only use his cell phone to talk -- no texting -- and he's only allowed to call immediate family members. He's also been put on house arrest and electronic monitoring.
Barrett posted the bail and is about to walk out of court.