15-Year-Old Hilton -- $200,000 Training Wheels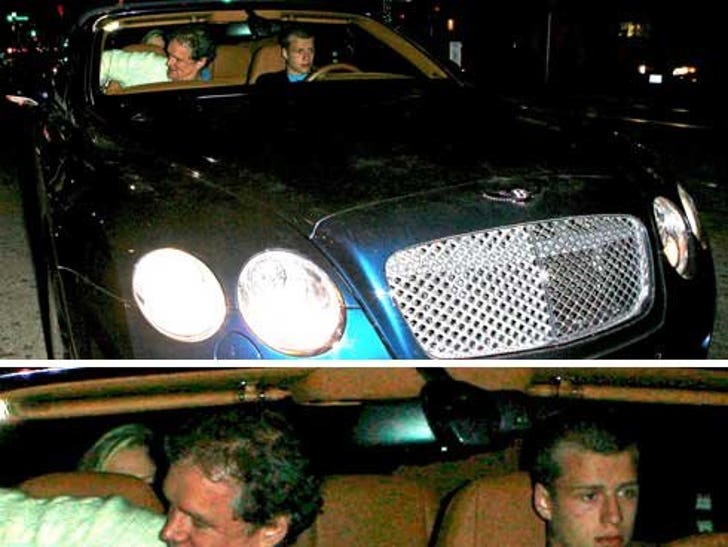 Paris Hilton's 15-year-old little brother only has a learner's permit -- but he's already the king of the road ... ballin' around town in a $200,000 Bentley.
With his father Rick in the passenger seat, Conrad Hughes Hilton (named after his hotel-founding great-grandfather), kept his eyes on the road as he left Wolfgang's Steakhouse in Beverly Hills last night.
But here's the million dollar question -- even if you were super-loaded, would you let a 15-year-old drive your Bentley?!!?!