Tiger Crash Witness -- He Was Snoring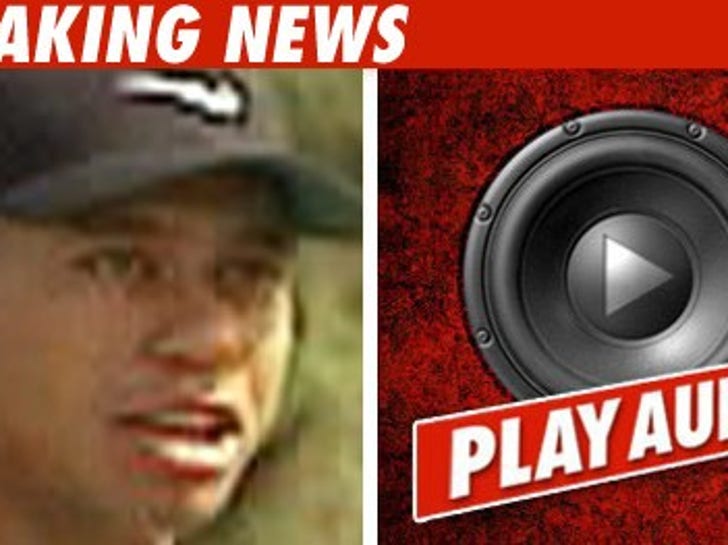 Tiger Woods was snoring when a neighbor approached him in the wake of the crash Friday morning -- this according to new audio tapes released by the Florida Highway Patrol.
The neighbor, Jarius Lavar Adams, was interviewed by FHP in the wake of the crash, and described everything he saw when he approached the crash scene -- including Tiger's injuries.
On the tape, Adams describes "the lacerations that were on his lip." When a trooper asks if there was "a lot of blood?" Adams replies, "Not a lot, not a lot."
Adams also claimed he didn't smell booze or any kind of drug on Woods when he approached him.
A trooper asks, "Did you get close enough that you would think you would have smelled it if he had been drinking?" Adams responds, "Definitely. Yes. Yes."
During the interview, Adams also claims both Tiger Woods' mother and the mother of his wife, Elin Nordegren, were both at the crash scene.
We have confirmed from our sources that Tiger's mom was definitely there.