Wife Told Cops Tiger Boozed on Crash Day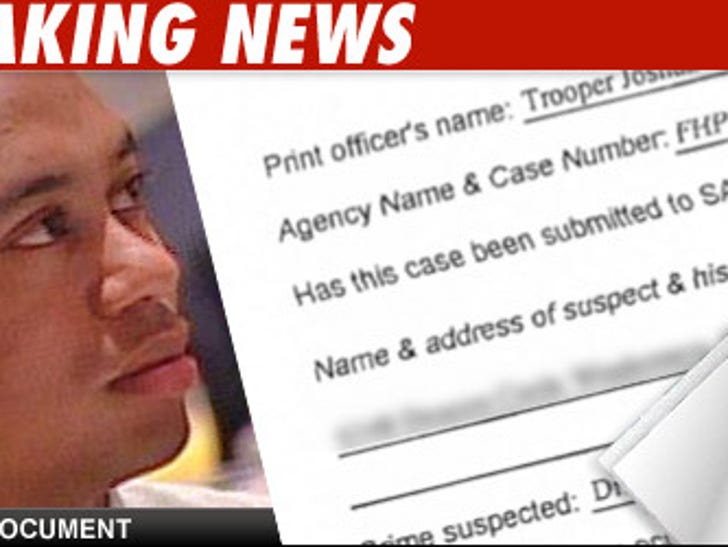 The Florida Highway Patrol wanted to get a blood test from Tiger Woods after the crash, because a witness told them Tiger was boozing earlier in the day -- this according to new documents obtained by TMZ.
FHP had requested Tiger's blood sample, after a witness -- we're told his wife -- "stated that the driver had consumed alcohol earlier in the day and the same witness removed the driver from the vehicle after the collision."
The document continues, "The same witness stated that the driver was prescribed medication (Ambien and Vicatin [sic]}."
As we first reported, it was Elin Nordegren who pulled Tiger from the crash and told cops he had taken medicine (but she didn't know when) and even brought the pill bottles to the EMTs.
The document concludes, "Impairment of the driver is also suspected due to the careless driving that resulted in the traffic crash."
Ultimately, the FHP's request for the blood sample was denied, on grounds of insufficient evidence to issue a subpoena.
The FHP has determined alcohol was not a factor.