Martha Stewart -- Enjoys the ol' In-N-Out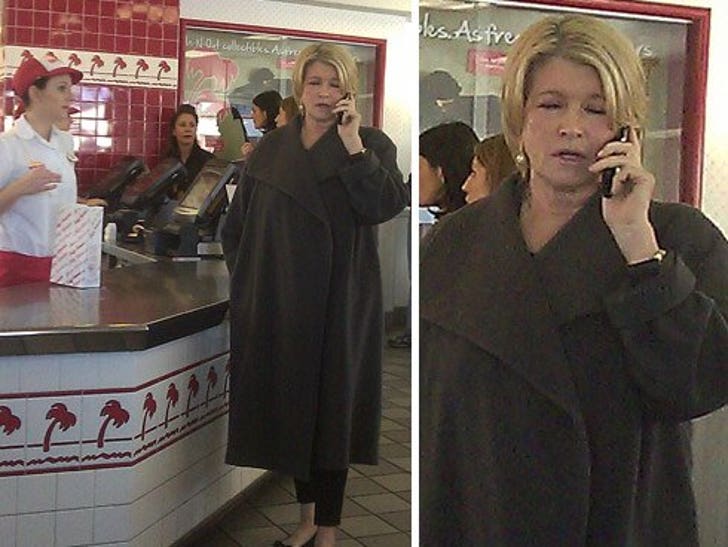 Martha Stewart knows more about fast food than you'd think -- because last night in Las Vegas, the world's greatest homemaker ordered an item off the legendary "secret" menu at a local In-N-Out burger.
We're told Martha ordered up an "Animal Style" combo -- which means the burger patty is cooked and fried with mustard ... then pickles are added, along with grilled onions and extra spread.
The combo also comes with fries and a drink.