Weezer Singer -- Two Thumbs Up!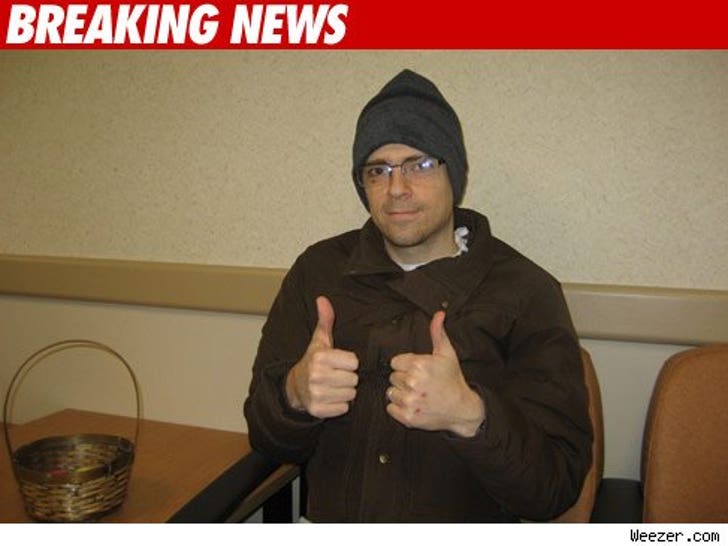 It's the first shot we've seen of Weezer frontman Rivers Cuomo since he was busted up in a freak bus accident -- and while he's still got some recovering to do, he's got his raditude in check.
According to the band's official website -- which posted this picture of the visibly scratched up singer -- Cuomo finally walked yesterday -- the first time since Sunday's crash... though he did use a walker.
Cuomo's internal injuries, which include a punctured lung and wounded spleen, are also "continuing to improve."
He's expected to be released in the next few days.