Weezer Bus Crash -- The Wreckage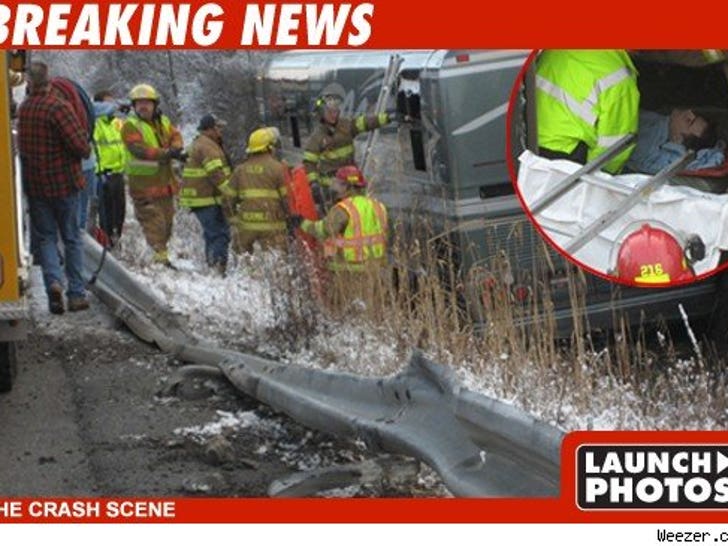 Weezer frontman Rivers Cuomo was hospitalized after the band's tour bus crashed into a ditch -- and now the band's webmaster is releasing photos of the terrifying aftermath.
Karl Koch, the group's unofficial "fifth member," posted the above pictures on their website -- which show the serious damage the bus took and the rescue effort to get everyone out.
Rivers, seen laid out in the inset above, suffered three cracked ribs while his assistant Sarah sustained two fractured ribs and a fractured lower vertebrae. Sarah was released but Cuomo is still in the hospital under observation.
The band also announced the cancellation of the rest of their Raditude tour -- Koch says they will try and reschedule.