Courtney Love Loses Legal Control of Daughter
Courtney Love
Loses Legal Control
of Daughter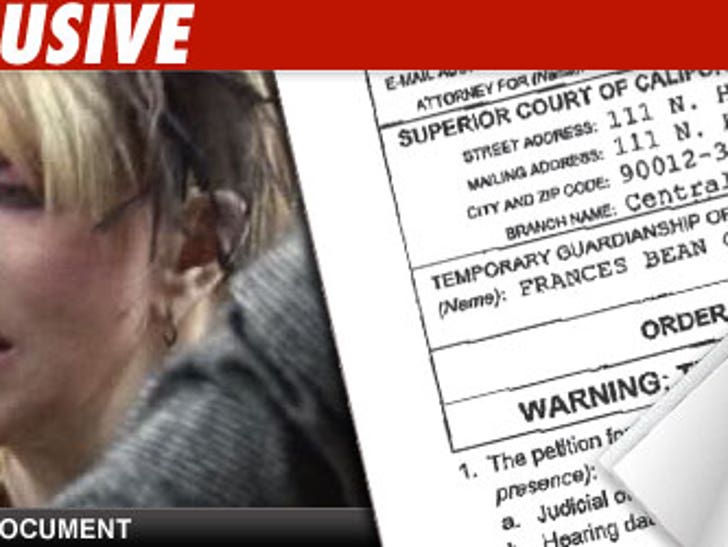 Courtney Love no longer has legal control of her daughter. TMZ has learned a legal guardian has been appointed to care for 17-year-old Frances Bean Cobain.
Guardianships of this nature are frequently established when the parent is not capable of taking care of their children.
The guardians appointed by the court are Wendy O'Connor, Kurt Cobain's mom, and Kimberly Dawn Cobain, Kurt's sister.
The guardianship was established on Friday. Courtney Love was not in court.
The guardianship is for both Frances Bean personally and her financial well-being.
The guardians do not have power over the trust established after Kurt Cobain's death.
The guardianship was established after a fairly long period of unstable conduct by Courtney Love. The court proceedings, however, are sealed.
UPDATE: TMZ just spoke with Courtney's friend and lawyer, Keith Fink, who says, "Courtney wants to say she loves her daughter and she's the most important thing in her life." As for the guardianship, Fink says Courtney knows her grandma will take care of Frances Bean.