Tori and Candy Face Off
Tori and Candy
Face Off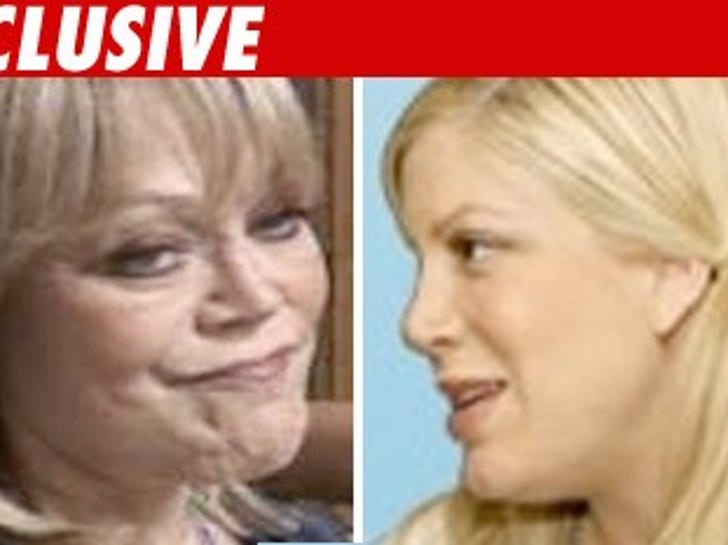 The epic familial feud between Candy Spelling and daughter Tori Spelling is officially over -- Tori brought the brood to Candy's Christmas party Saturday night and buried the hatchet.
The two haven't seen each other for 2 1/2 years. But Tori showed up at Candy's doorstep with Dean, Liam, Stella and Jack, Dean's stepson.
Candy hadn't met Stella until a few weeks ago and she hadn't seen Liam since he was an infant.
It was an intimate affair -- 185 people. Tori and Dean stayed for 3 hours so it wasn't just a drive-by.
Aaron Spelling could have written a juicier ending ...