La Toya to MJ Kids: When You're Naughty ....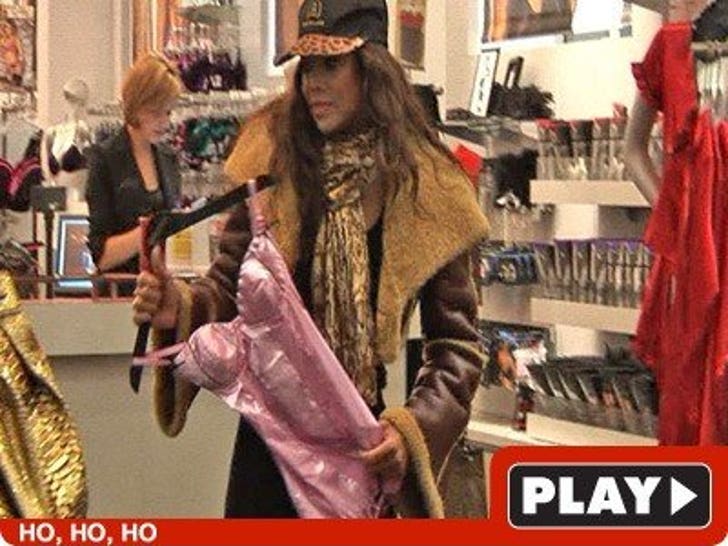 Note to La Toya Jackson: Buying nighties for the kids is a great Christmas gift, but we're not talking nighties from Frederick's of Hollywood. Then again, they're Michael Jackson's kids.
Merry Christmas to all ... and to all a nightie night!
UPDATE: La Toya's rep called. Ms. Jackson didn't say what she meant. L.J. was at Frederick's buying a sexy Santa costume to wear at a toy giveaway for children and families affected with AIDS/HIV.