A Half Naked Christmas Story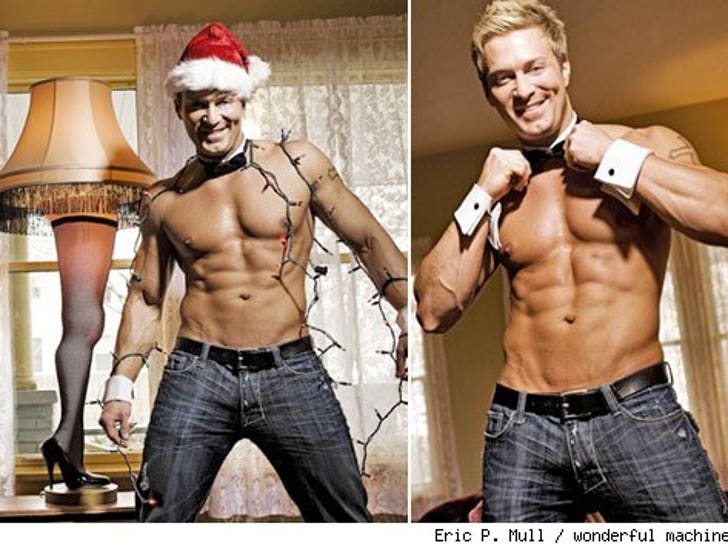 The only thing better than having an official Red Ryder carbine-action 200-shot range model air rifle with a compass in the shock and this thing which tells time: A Chippendales dancer under your tree.
Billy Jeffrey, who drops trou nightly at the Rio in Vegas, won a two night stay in the infamous home from "A Christmas Story" by dropping $4,200 in a charity auction -- and promptly started stripping inside the Cleveland pad.
Sure beats walking around in Ralphie's bunny jammies.