Mayweather Jr. Blames Pacquiao's 'Punk Ass'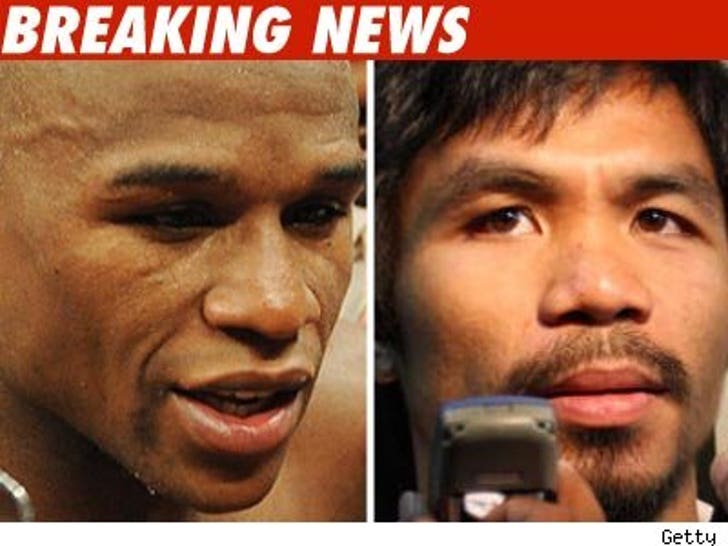 Floyd Mayweather Jr. is not only blaming Manny Pacquiao for backing out of their big fight -- now the Pretty Boy has resorted to name-calling ... threatening to whip Manny's "punk ass."
Floyd claims he's "thoroughly disgusted" that members of Pacquiao's camp are trying to blame Mayweather for standing in the way of the fight.
In a brutal statement, Mayweather states, "First and foremost, not only do I want to fight Manny Pacquiao, I want to whip his punk ass."
Floyd also claims the real reason Manny won't get in the ring is because he doesn't want to take a steroid test.
Mayweather added, "In my opinion it is Manny Pacquiao and his team who are denying the people a chance to see the biggest fight ever. I know the people will see through their smokescreens and lies. I am ready to fight and sign the contract. Manny needs to stop making his excuses, step up and fight."