NBC to Conan O'Brien -- The Choice Is Yours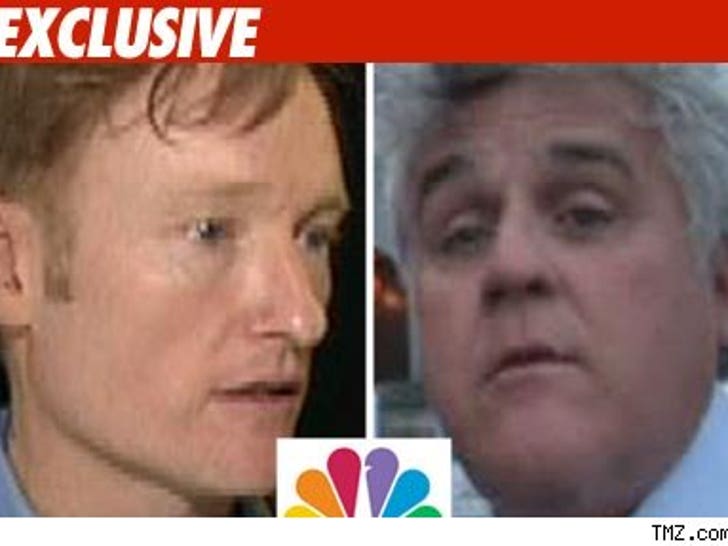 NBC has given Conan O'Brien the option to either do his show from midnight to 1 or leave the network, sources tell TMZ.
As TMZ first reported, after the Olympics, Jay Leno will get his 11:30 PM time period back. We're told network execs have told Conan they will let him decide if he wants the midnight to 1:00 AM time slot. If he does, Leno's show will only be a half hour. If Conan walks, Leno will get a full hour, informed sources tell TMZ.
Our sources say Conan has not decided what he wants. We do know he's pissed, because he was given no advanced warning this was coming. Conan's people told NBC they are considering the offer. Translation: Mr. O'Brien -- I have Rupert Murdoch on line one, Stephen McPherson on line two, John Landgraf on line three, Jeff Wachtel on line four ...
We're told if Conan gets another offer, even though NBC could block the move, they will let him go and give Leno the full hour.