Corey Feldman -- Porn Expo Pimpin'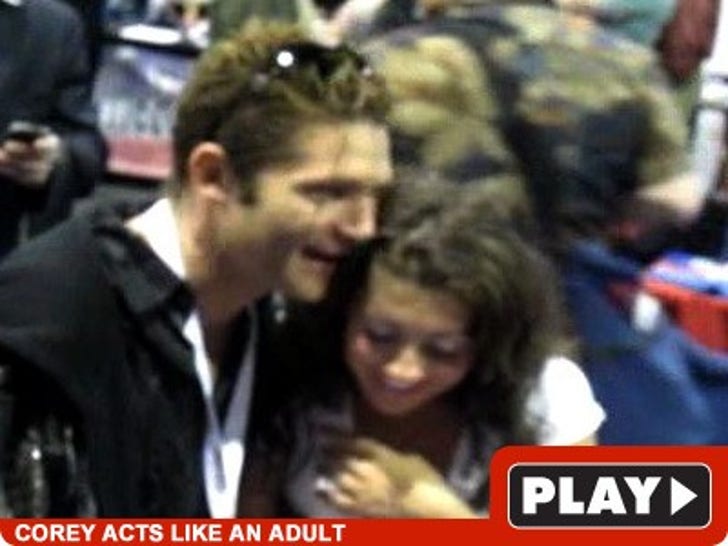 Corey Feldman found some serious companionship at a porn convention in Vegas this weekend -- in the form of a friendly woman in a strip club t-shirt.
Feldman -- who's in the middle of a pretty nasty divorce battle -- was engaged in conversation with a new, busty lil' lady at the AVN Adult Expo in Sin City, when suddenly the cell phones came out and information was exchanged.
No better place to meet nice, quality women than a porno convention.