Liesl from "The Sound of Music": 'Memba Her?!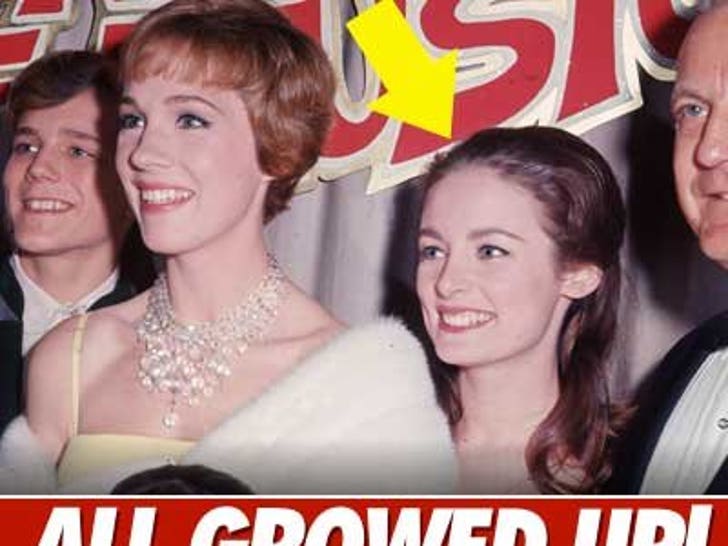 Charmian Carr is best known for playing the eldest Von Trapp daughter, Liesl, in the 1965 musical "The Sound of Music." Guess what she looks like now!
Michael Jackson's Insane Interior Design
Michael Jackson spent more than $700,000 on all sorts of flamboyantly bizarre furniture before he died -- but now, it could be yours ... if the price is right.
TMZ has learned MJ ordered the incredibly unique items for a London mansion he was supposed to live in during the run of his "This Is It" tour ... but he died before the Italian furniture maker -- Colombostile -- could deliver the goods.
Colombostile tells us they gave the $700,000 back to Katherine Jackson and plans to auction the items off in the near future.
Among the items -- lavish sofas, a crystal-encrusted chair, a desk with a secret compartment and much more -- check out the gallery for more details. We're told Jacko bought one of the chairs specifically for his friend Elizabeth Taylor to sit in when she came to visit.
There's also a seashell-studded chair that was intended for MJ's "Little Mermaid" room -- we're guessing it was for his daughter Paris, but then again, ya never know...
What's the Big Friggin' Difference?
Hunt down the differences in these celebrity snapshots -- then impress your friends mom with how good you are!
Tis the season for crazy vacationing -- see which stars got some serious R&R!
The gorgeous wannabe actress' new Los Feliz 4 bdrm/5 bath estate is over 4000 square feet and features a gourmet kitchen, media/pool table room, several terraces with city views and a swimming pool.
Brian Austin Green is going to be really busy keeping this place in order.
Can you guess whose celebrity face is all smudged up?