'BBQ Pitmasters' Star -- Pork the Super Bowl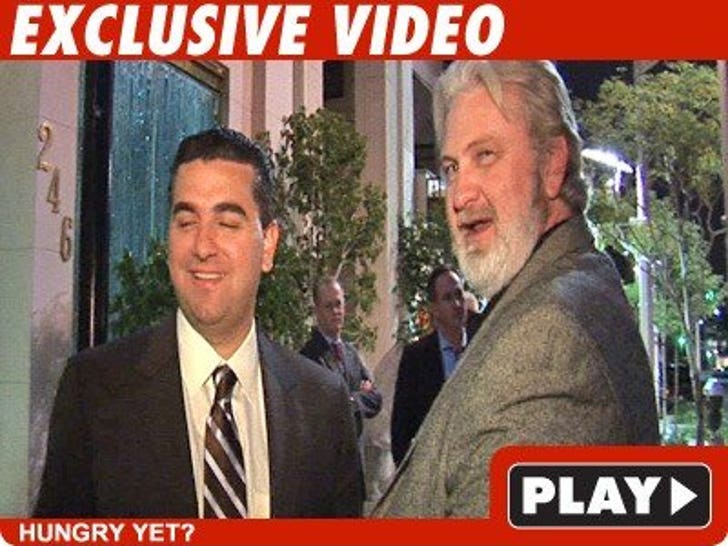 Sure, it's breakfast time -- but after hearing "BBQ Pitmasters" star Myron Mixon talk about the incredibly mouthwatering "Pork Burger Sliders" he's gonna make for a Super Bowl party, you'll want lunch ... now.
"Cake Boss" head Buddy Valastro was also outside Mastro's Steakhouse in Beverly Hills last night, fist pumpin' in honor of the "Jersey Shore" kids -- but dude did little to distract from that amazing-sounding Mixon menu.
Hope you're taking notes.