Jay Leno: I Felt Really Bad for Conan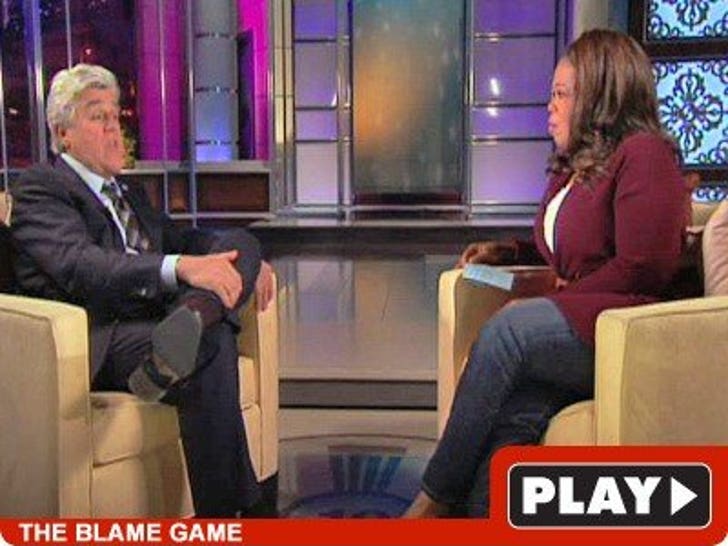 Jay Leno doesn't think what happened to Conan O'Brien was "fair" -- but he also says he's not to blame.
Jay was on "Oprah" this morning, where he said Conan's ratings are the real reason he's gone, citing a 49% drop as proof. Leno added he's glad to have his "dream job" back -- regretting "it wasn't handled better."
FYI -- Jay also said he'd have Conan on as a guest any time. Good luck with that.