TMZ's Snow Creature Contest -- The Snow Down!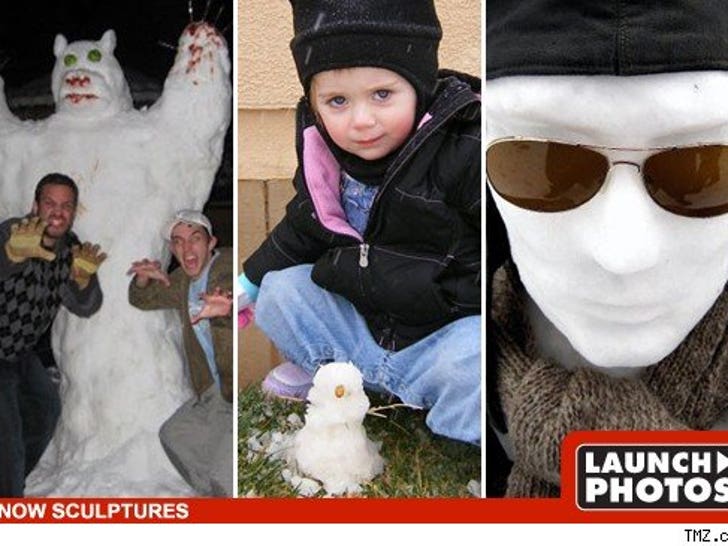 The frozen photos poured into the TMZ newsroom for the Snow Creature Contest and one thing is for sure -- the creativity sure comes out when you get snowed in.
Be sure to check back on Monday to vote for which creative creature will score the $250 prize and some super secret stuff from TMZ!