Jim Carrey & Ewan McGregor's French Kiss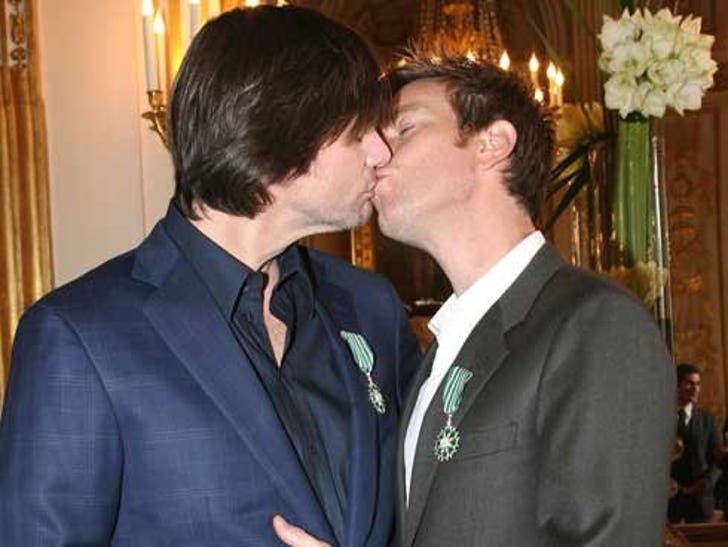 After receiving an honor from the Minister of Culture in Paris, Jim Carrey and Ewan McGregor congratulated each other with their man-on-man tongues.
In the upcoming film "I Love You Phillip Morris," the two actors play prisoners who fall in love.
Another case of life imitating art.