K-Fed Goes Commando for Weight Loss Show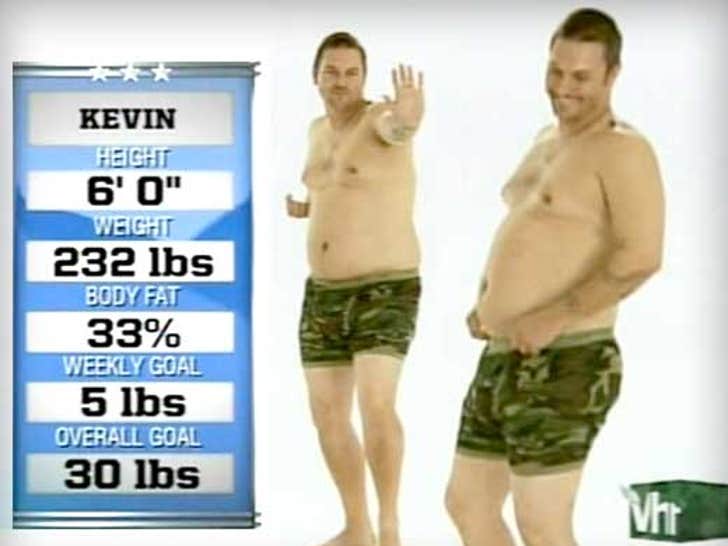 It takes a lot of guts to pose in just a pair of skimpy camouflage underwear -- but that's exactly what Kevin Federline did for his first appearance on VH1's "Celebrity Fit Club: Boot Camp."
A 232-pound Federleezy took the "before" pics for his stint on the reality show -- in which he hoped to shed 30 lbs.
During last night's premiere, Federline told the judges, "I look like a pregnant man."
We'll see if the show helps K-Fed give birth to a new physique.