Chad Ochocinco Waffles on Carson Palmer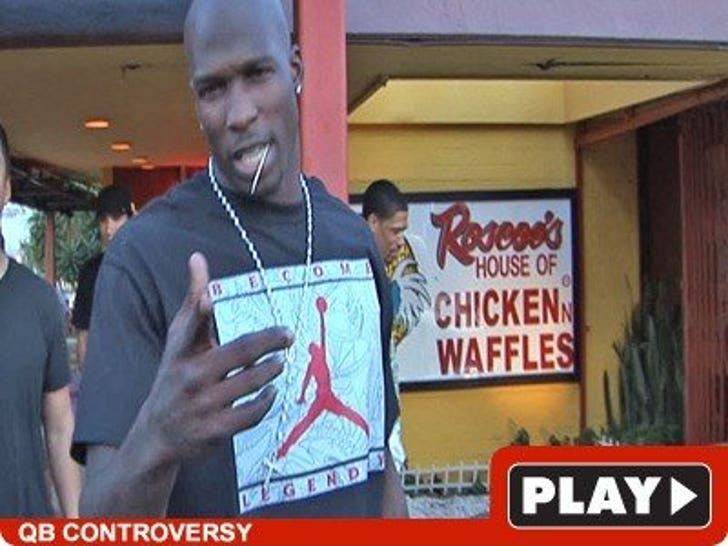 Chad Ochocinco rolled through Roscoe's House of Chicken 'n Waffles in L.A. last night without his quarterback Carson Palmer ... because according to Chad, the two "don't get along during the off-season."
It seems that it's all over an incident from last off-season when Carson's wife wouldn't let Ochocinco stay at their home after she gave birth to twins. Last night Chad told us, "Tell Carson let me babysit those twins ... then I'll talk to him."
We're not really sure if the Cincinnati Bengals star was jokin' or not -- but he looked pretty damn serious when he told us how badly he wants fellow NFL receiver Terrell Owens to join his squad ... even insisting he'd take a pay cut to get T.O. in stripes.