Charlie Sheen -- 'Everything's Great'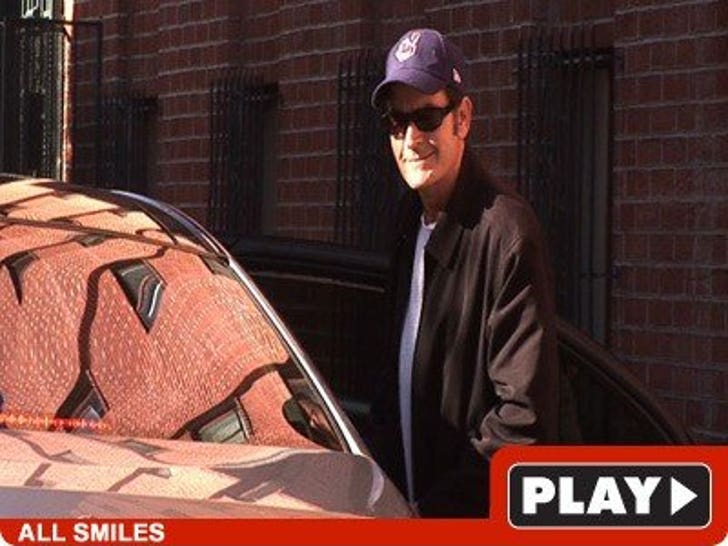 Charlie Sheen is one hell of an optimist -- because yesterday in Beverly Hills, dude told our cameraman "everything's great" with his wife Brooke Mueller.
Interesting statement, because as TMZ first reported, Child Protective Services has just visited Sheen's home ... and Brooke had to switch rehab centers because someone had leaked Brooke's private information to the media.
Still, with all this drama, Sheen managed to crack a smile and flash a peace sign.