Coach to Ochocinco: You're No Dancing Fool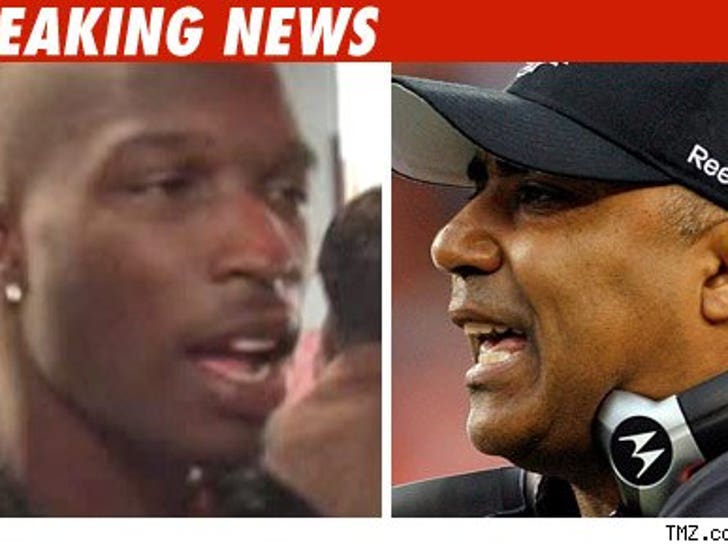 Chad Ochocinco's NFL coach isn't just supporting the football star's ballroom transition -- the Cincinnati Bengals' honcho thinks all the new fancy footwork will help Chad on the field as well.
Coach Marvin Lewis tells TMZ "Chad is not going to miss any mandatory teamwork, and at this point in his career, the muscle endurance and flexibility promoted by dancing should do nothing but enhance his chances for a great football season."
If it works -- look for T.O. to don some fishnets and rhinestones for next season.