TMZ Camera Bandit Suspect -- Arrested on Tape!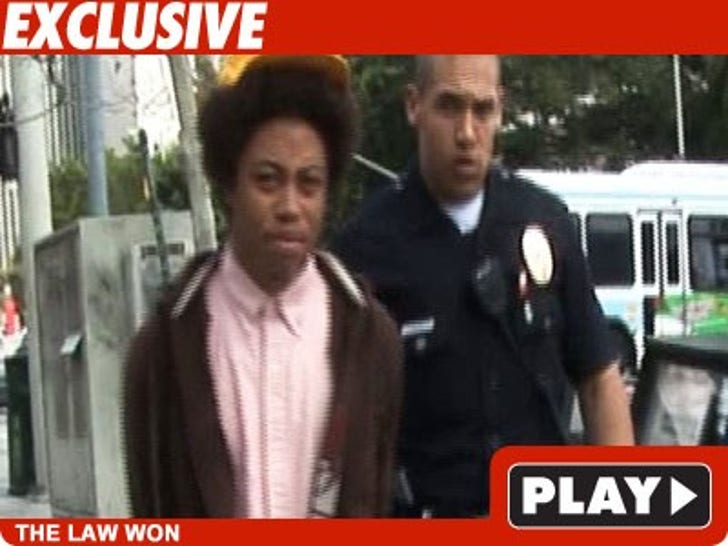 Justice!!!!!!!!!!!!!!!!!!!!!!!!!!!!!
It took a few weeks, but cops have finally arrested a man they believe snatched a TMZ camera from a TMZ photog (while it was recording) .... and it's all because the perp did the most stereotypical bad guy thing ever -- he returned to the scene of the crime!

It all went down at L.A. County Superior Court yesterday, when our cameraman was trying to shoot Kid Rock -- and noticed the suspect walking around the very area where our photog was jacked last month.
Our photog tipped off the cops, who swarmed in and made an arrest -- and of course, our photog recorded the whole thing ... while holding on to his camera this time.
FYI -- the perp's name is Ysuef Bickhem.