'Bachelor' Jake -- Repeat Offender
'Bachelor' Jake
Repeat Offender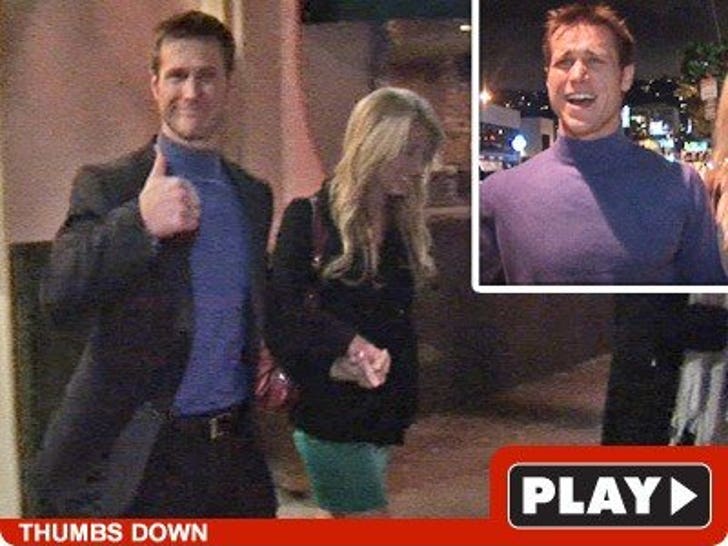 "The Bachelor" Jake Pavelka may or may not be juggling two women -- but he's only got one shirt! Scandal!!!!!!!!!!!!!!!!
We got Jake and Vienna Girardi leaving The Palm Restaurant in West Hollywood last night, where he was wearing the same blue mock turtleneck as the night before -- which he also wore on Jimmy Kimmel and Bonnie Hunt, which airs today.
At least he's faithful ... to his wardrobe.