Paps Sue Over 'Bachelor' Wedding Beat Down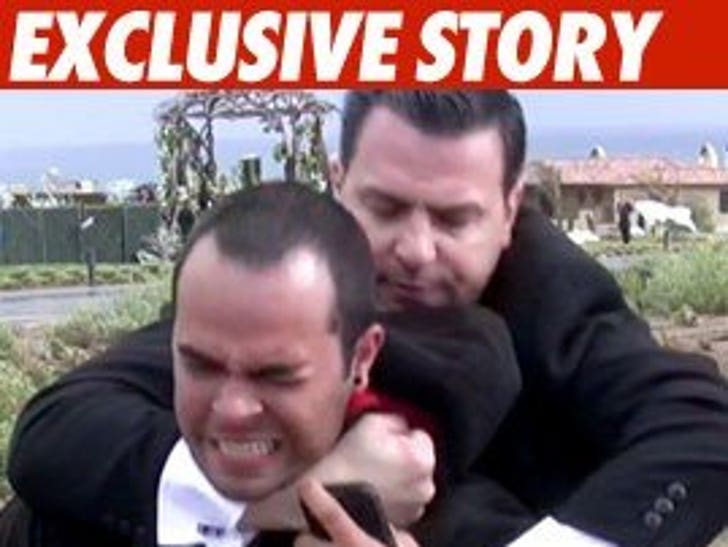 Two paparazzi who were thrown out of "The Bachelor" wedding last month are suing the people behind it claiming battery, false imprisonment and negligence.
Eric Brogmus and Maximiliano Lopes claim Disney/ABC Television Group, Next Entertainment -- "The Bachelor" production company -- as well as the security company "breached their duty of reasonable conduct by attacking and detaining or authorizing the attack and detention" of both plaintiffs.
The two photogs were shooting the wedding of Jason Mesnick and Molly Malaney when they were told by security to leave -- and then things got ugly.