Bodyguards -- Jackson Had Multiple Girlfriends!?!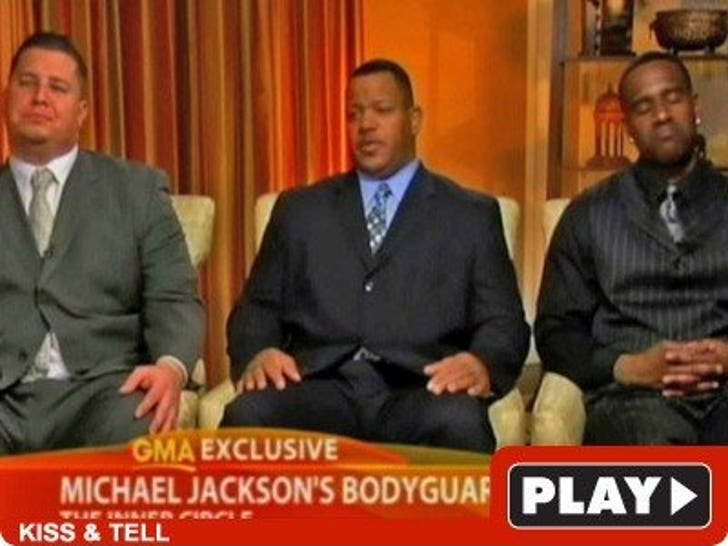 Michael Jackson's former bodyguards say they used to chaperon MJ around town while he made out with girls in the backseat.
Mike Garcia, Bill Whitfield and Javon "BJ" Beard told GMA this AM about their time working for the late pop star -- saying they don't believe Jacko was a pedophile and that he had "desires of women." As one put it, "Men know men."