Lady Gaga -- Exhausted in New Zealand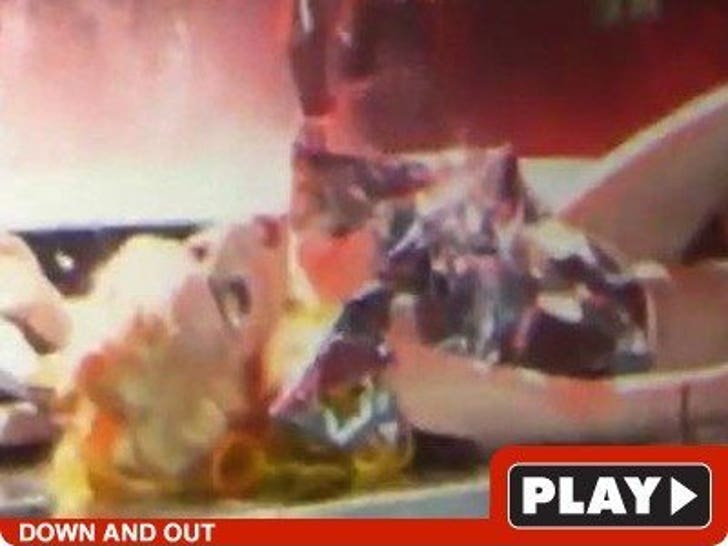 Lady Gaga looked like she was thisclose to fainting during a concert in New Zealand this weekend.
A lethargic Lady sang most of her concert closer "Bad Romance" sitting or laying down on the front of the stage -- and appeared more out of it than usual.
According to the person who posted the video on YouTube, it was so hot that "people passed out" in the audience.